Ottawa mobile stage specialists!
SL100 mobile stage
24′ x 20′ (7.32m x 6.1m)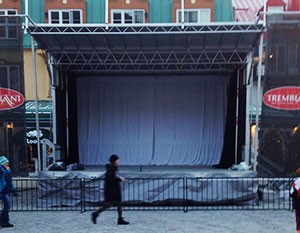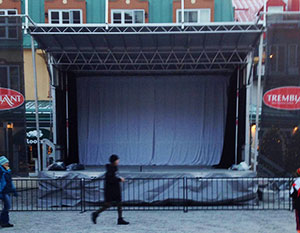 Stageline SL100 mobile stage.  The only all-aluminium mobile unit featuring a fully hydraulic stage set-up. This ultra portable stage offers a total rigging capacity of 6,500 lb (2,948 kg) and strong enough to raise the roof loaded with 3,800 lb (1,725 kg) of sound, lights, banners and sets. Multiple deck configurations ranging from band-shell to a full professional-sized stage.
Stageline Promobile
2 level mobile stage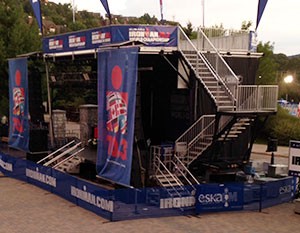 The Promobile is an unequaled mobile marketing tool featuring two accessible levels. A mobile unit with 1,700 ft2 (158 m2) of usable space designed for marketing professionals who need more height, more space, and more load-bearing capacity. It offers an eye-catching way to showcase your products at concerts, races and various sporting events.
SL250 Mobile Stage
32′ x 24′ (9.75m x 7.32m)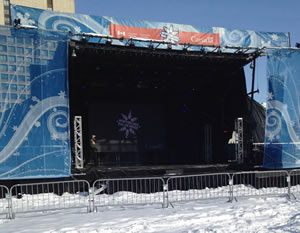 On highways and showsites, the Stageline SL260 is an acclaimed symbol of quality performance and reliability. A world-class mobile stage with innovative Stageline technology.
Built strong, the SL250 Series mobile stages offer great trim height, great sound wing rigging capacity and a covered wing possibility, which gives full weather protection.
The biggest option in the "small" stage category, the SL250 Series also offers optional screen support, making this model a sure value for your event.